March 5
Save your eyes from eyestrain.
Best fonts for your terminal.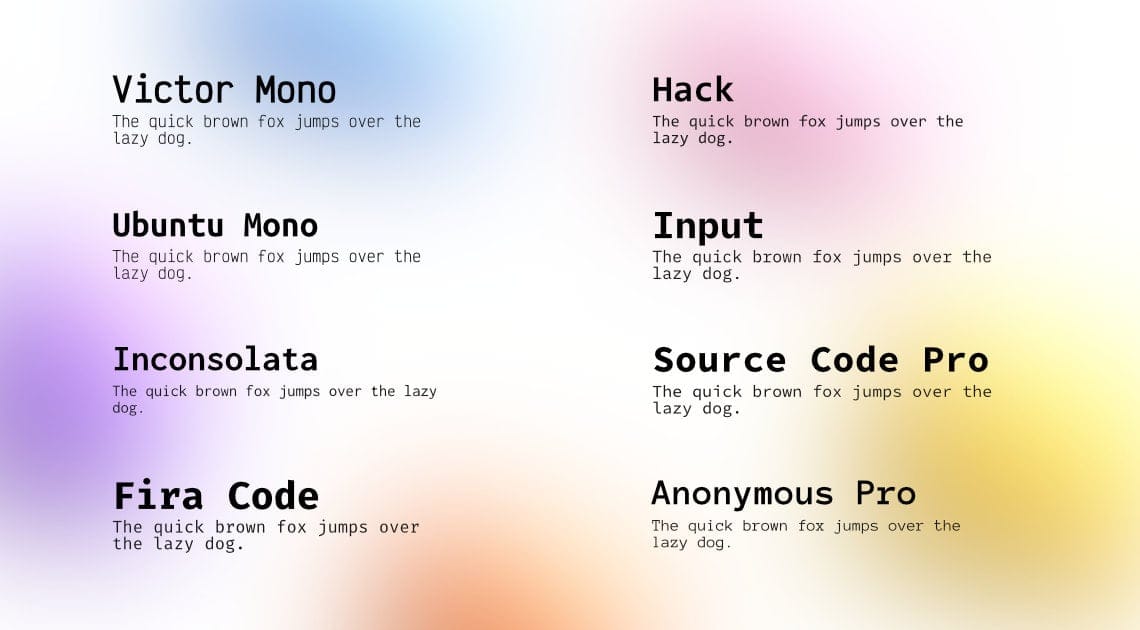 As developers, we stare at code all day. Making sure that code is presented in a legible and clear format is table stakes for productive coding. What are some great monospaced fonts aimed at displaying code?
All fonts were choosen only if they were Monospaced and also were free to use on all types of systems.